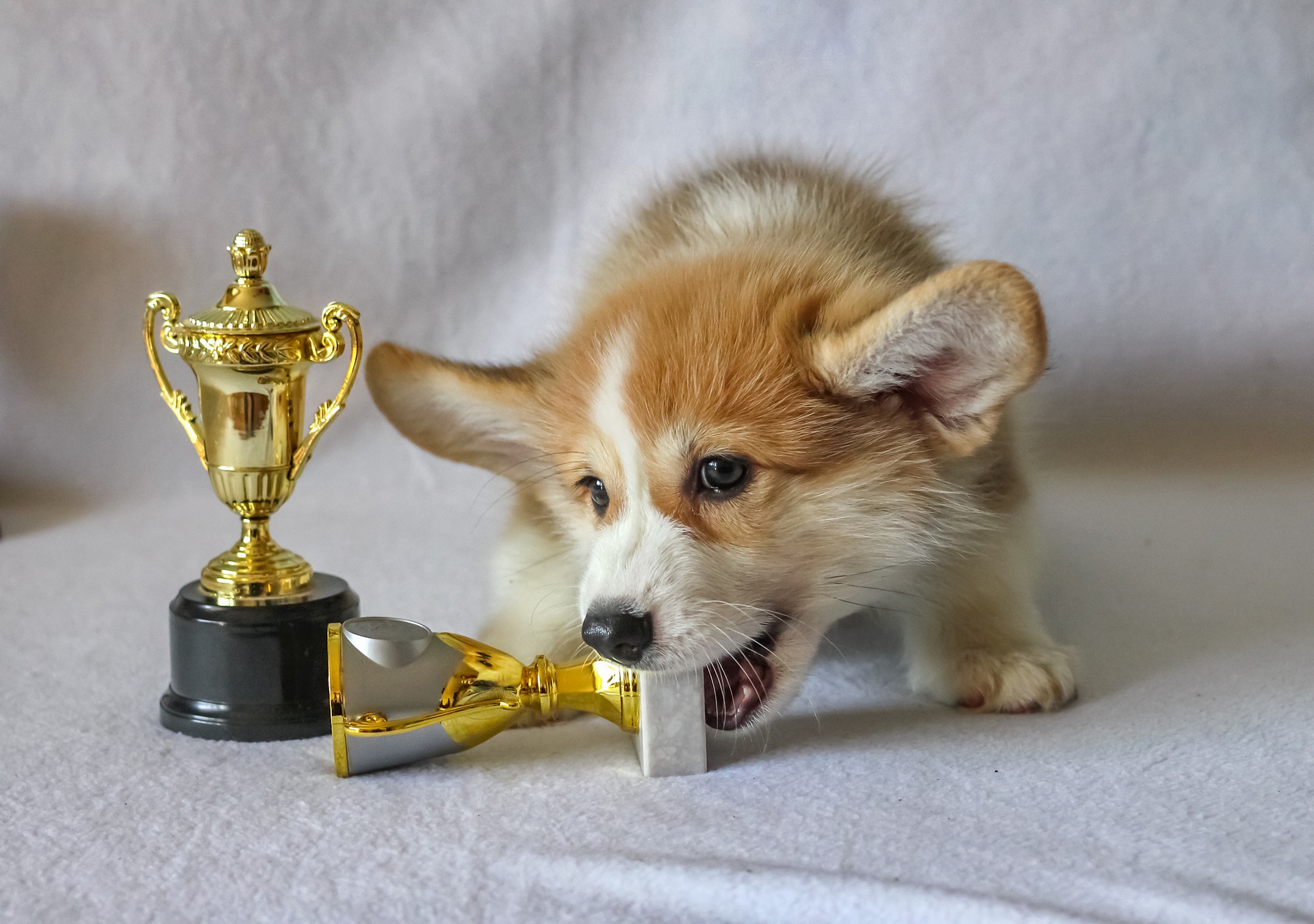 Testimonials
Thank you to each client who has shared their story.  
Like any business, we strive to offer the best service, care and support we possibly can.  Read on to hear the experiences of some very valued clients and referring veterinarians.  
To share your story, please click the button below or email: info@canineremedialtherapy.com.au.
My 8 year old Bull Mastiff x Ridgeback loves her regular massage treatments to ease pain from sore ligaments in her right hind leg and then general muscle tightness from over-compensating.
Even after fifteen minutes she was already moving much more freely, and a couple of days afterwards was jumping around like a puppy. Ruby enjoys it so much she has fallen asleep whilst getting massaged!
My other doggo – Finn – also enjoys Sally's visits – although he doesn't get a massage he gets many treats and pats.
I've known sally through our passion for agility and her vet nursing. She was great with my golden oldie giving her a massage meeting her for the 1st time. Open to ideas and sharing hers also to find the best possible outcome for my dog. 
We have a 10 year old German Shepherd with elbow & spine issues. Sally does such a wonderful job with her treatments that Bear always has that little extra sparkle & life in his eyes after her visit. It's also incredibly convenient that she does home visits as it's extremely hard to get Bear in & out of the car. Sally is such a lovely, easygoing, trustworthy person, it's always a pleasure having her visit.
We have a Mastiff/Great Dane cross who is having trouble recovering from cruciate ligament surgery. Sally has helped to improve his muscle strength and mobility. Archie adores her, turns to putty in her very capable hands. Sally's advice has been fantastic and he is improving continually. We are very grateful for her professional help, kindness and care.
Sally is amazing, patient and kind.   Her services have definitely made a notable difference in my dog's movement within 24 hours.  Thanks!
I cannot recommend Sally's services highly enough. She is marvellous with our older dog Harry, and her massage therapy has helped his ease of mobility very much.
Sally saved my Husky, Biscuit. The Vets (yes many from one place) called me to say I need to put her down. They were so wrong. Then I found Sally who changed our lives and saved Biscuit. I know I will always have a dog so I can have Sally in our lives. Thank you Sally….. you are a miracle to us.
Sally is such an amazing person, she is such a genuine soul that truely wants the best for you and your animals. I would while heartedly recommend Sally for all your pets recovery needs. Thank you again, and as always the treats are always on point! 
Sally is one of those people who radiates genuine kindness towards people and animals. She understands how to work with each individual animal with their individual nature, as well as their human, to achieve the best outcome for them.
Our furbabies are our furmily, and we would not trust them to just anyone. I wholeheartedly trust Sally and her amazing hands and she also has the pawstamp and kisses of approval from Tara and Arci.
Positive:  Offerings, Quality, Customer Service, Timeliness. 
Loved your honesty and helpful tips.  Would recommend you to anyone needing canine massage. 
Sally provided excellent care of my dog after his second TPLO (ACL).He was up walking & running far quicker with Sally's treatment and care than after his 1st TPLO..I would highly recommend Sally for care of your dog's post surgery
Positive:
Professionalism
,
Quality
,
Reliability
,
Responsiveness
,
Value
5 stars for Sally! Sally was recommended to us re our 13yr greyhound losing some balance and mobility. Sally has such a lovely manner combined with great knowledge and communication – you know your hound is in professional hands and getting expert relief. Highly recommend.
Sally is amazing with our dog Bentley whom is recovering from bilateral luxating patella repair. She is patient, caring and really loves him like her own. Well priced, knowledgeable and understanding. Thank you for all your help.
My dog Caesar had ACL surgery a few months back and as part of his recovery he had some remedial sessions with Sally. She was absolutely amazing; not only in her manner with him but in the extra support and guidance for me over the course of a few months. She went above and beyond. Sally has such a lovely way with animals (and humans); I cannot recommend her highly enough. Thanks!
We first starting seeing Sally after our dog Lilly had surgery to fix her luxating patella, due to complications Lilly ended up needing 2 surgeries.
By the time we started seeing Sally, Lilly's leg had lost a lot of muscle mass. She is also a very anxious dog, and Sally spent time building her trust in order to ensure Lilly was comfortable during visits.
On her first visit, Sally had Lilly complete some basic exercises, such as walking up and down stairs, or climbing on and off a couch and focused on things like her posture, balance and the way she was using her leg, after watching Lilly complete these things, she was able to give us an assessment of what needed to be addressed in order to have Lilly moving pain free.
Sally then performed a range of different massages, tailored to what Lilly needed, starting from her neck and working all the way back to her hind legs, during the different massages, Sally would feel and determine how different muscles reacted to the techniques she was using, giving her further insight into Lilly's condition.
The entire time she ensured that Lilly was comfortable and relaxed, to the point where Lilly almost fell asleep! After the massages, Sally ran Lilly through the same exercises that she had performed prior to the massage and we could instantly see a positive change in her balance and posture.