A mobile service to the Redlands, Brisbane Bayside and surrounds.
Because the comfort of your dog is my top priority.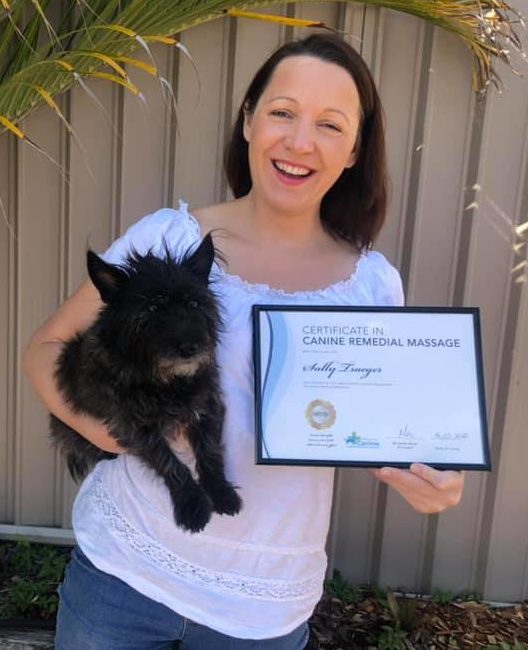 Hello…I'm Sally!
Certified Canine Remedial Massage Therapist
And I can't wait to meet you and your dogs!  I've been working in the veterinary industry since 2000 in a diverse range of practices and my goal has always been the same: to promote the health, well-being and quality of life for all pets.
I particularly enjoy working with dogs who: 
Have experienced problems with anxiety and stress. 
Are getting on in years and feeling those aches and pains more.
Are recovering from orthopaedic surgery or medical conditions that affect mobility. 
Simply will enjoy and appreciate a wonderful therapy session.  
The little dog in the pic with me is the one that really started it all.  We've spent several years having a ball training in agility.  It is my journey with Marlo that peaked my interest in musculoskeletal health even further.  Because of her, I now achieve improvement in the lives of even more animals.
I promise to work with you to achieve your goals for your dog's health and will collaborate with your vets, specialists, training instructors and other caregivers to achieve these treatment goals.
My Credentials
Qualified Veterinary Nurse
Working in and with veterinary practices for 20 years.
Certified Canine Remedial Massage Therapist
Completed through the Canine Health & Wellbeing Academy – graduated in March 2020.  
Diploma of Veterinary Practice Management
Achieved through UNE Partnerships – University of New England – December 2007.  
Certificate IV in Veterinary Nursing
Awarded from Box Hill Institute of TAFE –  2002.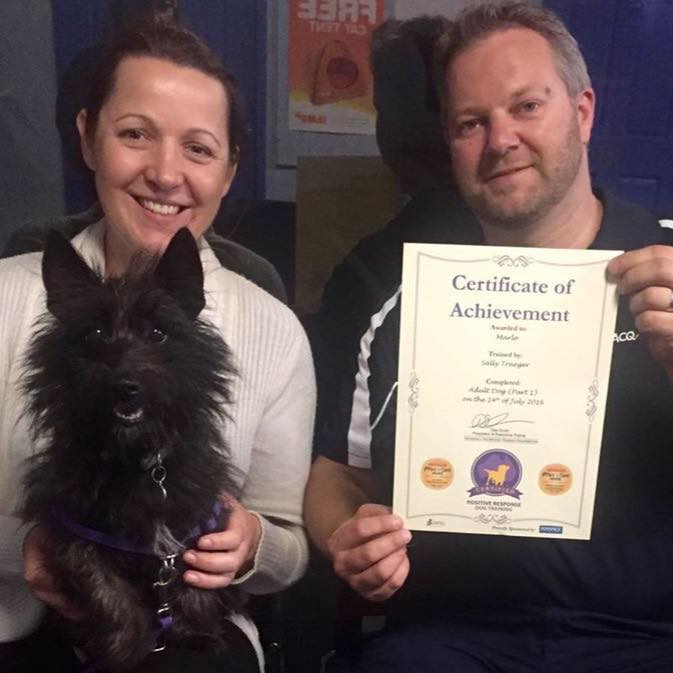 My Approach
Certified Canine Remedial Massage Therapis

t

Like massage therapy for humans, canine therapy is essential in preventative care and when recovering from injury and illness.  Of course, it is also important for ongoing maintenance for your dogs overall wellbeing.

As I have a special interest and background in sporting, post-surgical and geriatric dogs, I believe it is imperative to work alongside all of your dogs care givers.  This includes your veterinarian, specialists, physios and in the case of sporting or activity dogs, your instructor – and of course, YOU!

Each of these individuals have a direct impact on your pet's health, mobility and quality of life and it is necessary to ensure that your goals for your dog are achievable, and the treatments provided aligned to those. 

My goal has always been the same: to promote the health, well-being and quality of life for all pets – yours included.